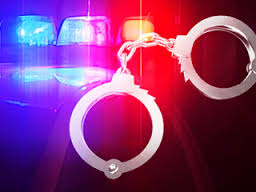 Pinal County Sheriff's Deputies putting their lives on the line to protect the community.  Pinal County Spokesman Jim Knuff says three days of patrolling netted them three extreme DUI's. 
Police say 39-year-old Michael Shane Estes had fallen off his motorcycle at a low rate of speed in San Tan Valley.  Estes was not wearing a helmet when his head struck the roadway.  It turns out his blood alcohol level was .363.
Yet another Deputy on patrol came across a suspected impaired driver who was speeding through the streets of Apache Junction.  Knupp says he could smell a strong odor of marijuana coming from 21-year-old Brandon Pepper's car.  After finding seven grams of marijuana in his car, Pepper told police he was a taxi driver for Uber.  After finding the bag of marijuana Pepper chimed in and claimed that "Obama said that PCSO was not supposed to arrest for marijuana anymore."  The Deputy replied, "I don't work for President Obama…I work for Sheriff Paul Babeu."  The deputy added that Arizona State Law that he was not allowed to drive a car under the influence of marijuana nor could he smoke marijuana or possess marijuana without a medical marijuana card and the Sheriff wants him arrested for DUI and possession of drugs.
The following day, 28-year-old Ronald Taylor, an Uber Taxi driver, was racing past Poston Butte High School at 100 miles per hour.  Taylor jumped from his car attempted to flee on foot when cops tackled him.  Deputies learned Taylor had been drinking, possessed 4 to 5 grams of pot.
—
Kris Dugan