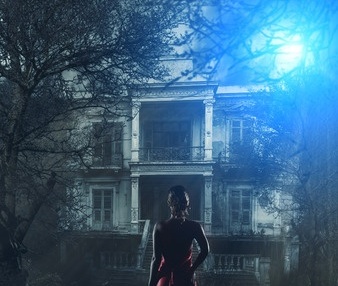 Enter if you dare…the sick and twisted world of Arizona's most horrifying haunted houses are open for your spine-tingling pleasure. 
The Newest Blood-curdling Haunted House on the Block is "Scarizona!"  Can you survive the "Chainsaw Gauntlet" or "Slayer's Slaughter House?"  Scarizona is a first when it comes to fear.  It offers an interactive Zombie paintball shootout called "Operation Zombie Storm" where visitors can shoot the zombie's.  Plus, the nightmare continues with live bands, DJ's and the Beer and Wine Cemetary where "spirits come to life!"  Go to scarizona.com for more info!
BEST HAUNTED HOUSES IN ARIZONA
1. Arizona's Ultimate Haunted House, "Chambers of Fear" is open now until November 1.  Chambers of Fear have teamed up with Silent Witness to deliver a spine-chilling and freakishly fun terrifying experience.  Three-theme chambers spread over 25-thousand square-feet will have you running for life in extreme terror.  Go to chambersoffear.com for more info. 
2. 13th floor haunted house is open now until Nov. 8. The 13th Floor is a showcase for "Walking Dead" fanatics where you'll get a taste of blood at "Dwellings of the Dead" and "Zombieland: Lockdown).  Watch your back in the parking lot as monsters and zombies will be lurking in the dark waiting for the chance to terrify fans milling about. Go to 13thFloorAZ.com for more details.
3. Fear Farm is now open until November 3.  Voted one of the VAlley's best haunted houses that actually takes place in an abandoned six-acre corn maze.  The field is run amok with blood-curdling screams from "Chainsaw Mayhem" and "Mouth of Madness" Be prepared to run for your life.  Go to FearFarm.com for more info.
4. Rob Zombie's Great American Nightmare is open now until November 1.  There's nothing scarier than a clown.  Rob Zombie's "Captain Spaulding's Clown School wants you to attend. Roam a bloody boulevard with "The Devil's Rejects."  Go to frightened.com for more info.
5. Golfland Fright Nights is now open until November 1.  "Golfland's Gauntlet" Haunted House is not for the weak or anyone who wants to mosey through a scary house at a slow pace.  NO. Golfland will make its visitors crawl on their hands and knees and climb away from terror.  It is highly advised that children under 13 stay home.   Go to Golflandfrightnights.com
6. The Crypt Haunted Attraction – "The Return of Nightmare Edition" is open now until November 2.  The Crypt offers a glimpse into those horrific nightmares that plague and torment the terminally insane.  In Mesa at the Fiesta Mall, visitors will go crazy attempting to escape the Chaos Maze.  The Crypt is one of Arizona's longest running haunted houses.  Go to hauntedaz.com for more information.
7. House of Screams & Wicked Dreams.  The newest and soon-to-be greatest Haunted House on the block resides your average neighborhood Cannibal, Clyde Bailey.  Born of pure evil, Clyde is looking for his next victim.  Maybe you look like a delectable morsel for him to munch on.   
go to HouseofScreams-wickeddreams.com  
8. The Slaughter House in Tucson opens this weekend. Slaughter House has five "Haunts" that will make your skin crawl with mind-boggling horror including "Twisted Tree Mortuary" and "Carnevil." The Slaughter House is open for Four-day runs throughout the month of October.   Go to slaughterhousetucson.com for more info.
9. Terror in the Corn in Tucson.  Terror is taken to a new level in Pima County.  Known as the scariest haunt to mankind.  For more info go to.buckelewfarm.com
—
Kris Dugan