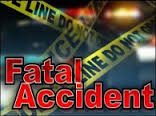 One man is dead, another injured after a fiery crash involving a car and a Phoenix city bus. It happened Sunday morning around seven in west Phoenix at 79th Avenue and Thomas Road, where the bus was pulling into a parking lot at Desert Sky Mall. Phoenix Fire Captain Mike Billingsley says the car
rear-ended the bus, causing a fire trapping both people in that car.
Billingsley says good Samaritans managed to pull one of the victims out of the flaming wreck, but he later died. The surviving victim is in extremely critical condition with burns. Two others on the bus were also transported to the hospital as a precaution.
No word on whether speed or impairment was involved. Phoenix police are investigating.
–Barbara Villa