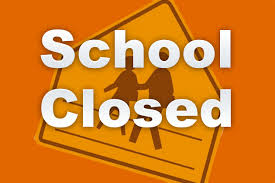 The Apache Junction School District is taking steps to approve a four-day school week.  Superintendent Dr. Chad Wilson says the move will save the district money and attract more teachers.  The district has a two-point-seven million dollar budget deficit that it has to cover for 2015/2016.  He says by eliminating
one school day, it will close that budget gap adding "we're in a spot looking for creative solutions to balance the budget" and not take away from the learning opportunities offered in the classroom.  It will also be an incentive for teachers and other school employees to have a three-day weekend. 
A board meeting was held Thursday to discuss the plan and a majority of those surveyed approve.  Wilson says about 60 percent of the parents surveyed support a four-day school week.  The one snag in the plan is what to do with the children on the fifth day of parents who work a regular five-day work week. 
Wilson says the district is considering an "enrichment program and a support program for students that parents have to pay for." but keep the costs low so parents aren't forced to pay the high price of daycare.  The board is meeting again in March and Wilson says the four-day school week could kick off by the Fall term.
—
Kris Dugan