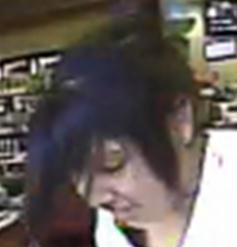 Phoenix police are on the hunt for two men who broke into a home and killed a man after a violent confrontation.  A call came in about a break-in "in progress" where the caller was hiding in a closet and providing updates to police while en route.  Sergeant Jonathan Howard says the investigation revealed two suspects
entered the home and got into two confrontations with two men residing in the home.  The confrontation escalated and one suspect pulled a gun and killed 53-year-old John "Jack" Moriarty.  The victim is well-known to the community as "Pastor Jack."  The second victim sustained minor injuries due to the assault. The suspects stole some personal property and took off. 
The first suspect is described as a white man in his 40's, about five-foot-eight, with a stocky build, stringy brown hair and clean shaven.  He was wearing dark clothing.  The second suspect is described as a black male between 20 and 40-years-old, about five-ten and 170 pounds.  He was wearing dark clothing and a dark "beanie" cap.
Phoenix Police detectives are actively working to identify and locate these suspects.  If anyone recognizes these suspects or has any information regarding this case, please urge them to contact the Phoenix Police Department at 602-262-6141 or Silent Witness.
—
Kris Dugan