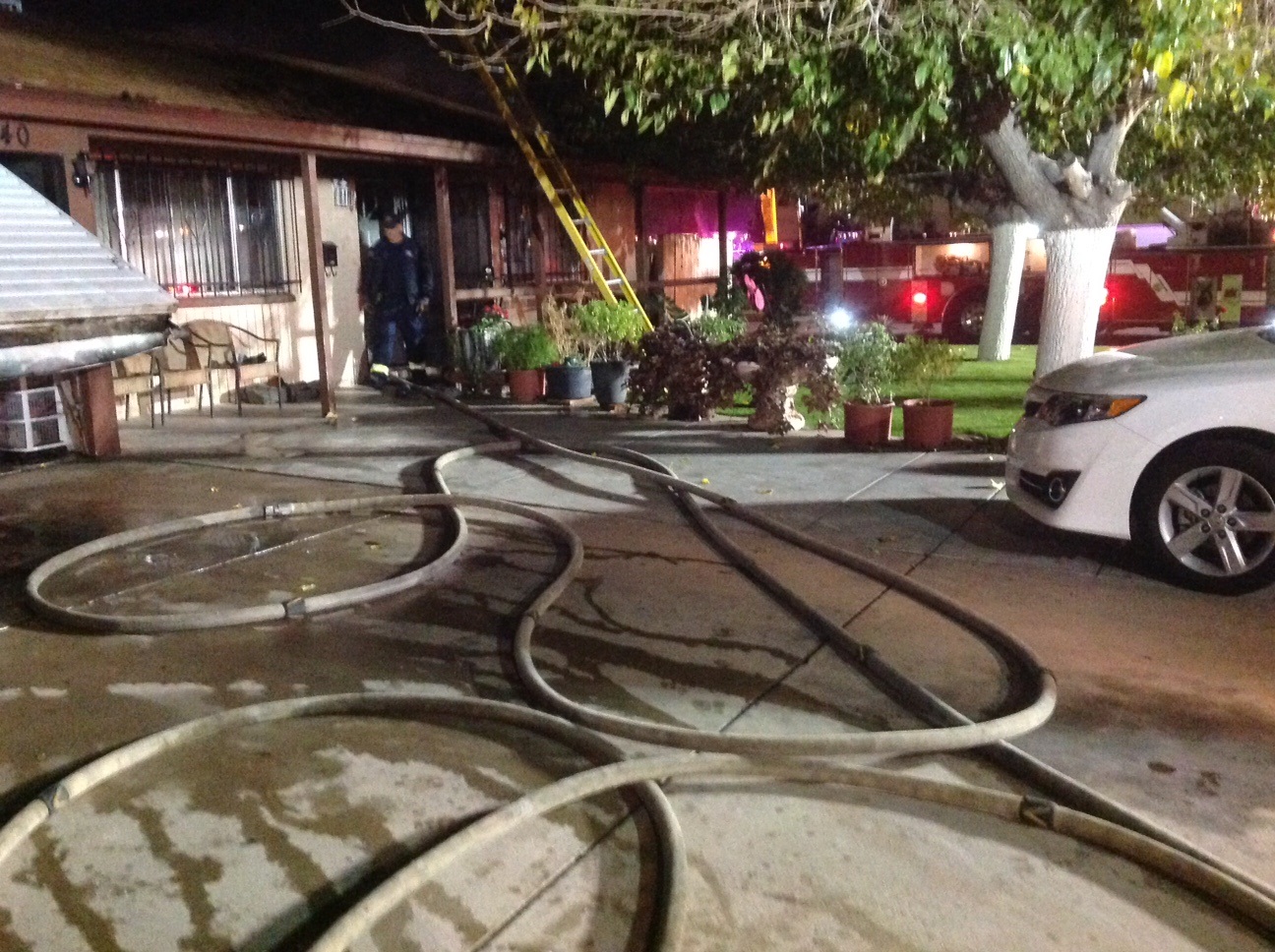 No sleep for a family of eight as they escape from their burning home Sunday night. Phoenix Fire Captain Mark Vanacore says Phoenix firefighters headed to the scene at 59th Avenue near Mc Dowell around 10 p.m. after the fire broke out.
The 9-1-1 caller reported being able to see the smoke and flames shooting from the medium house.
Vanacore says everyone inside was able to get out and firefighters quickly deployed lines of attack to quench the flames and prevent them spreading any further before doing major damage.
Vanacore says the home is uninhabitable but, fortunately, the family has found shelter with relatives. No one was hurt. An investigation for the cause is underway.
–Barbara Villa